"Open File Fast 0.9.3"
May 21, 2009
New version of Open File Fast has arrived.
What's new?
Initial project used for search is now Main Project, and if none is selected as main then the first opened project is used
Ability to switch searched project directly from

OFF

search dialog (see screenshot below)
Information about project indexing is shown in dialog's status bar
Fixed bug with indexing files in newly added directories
Improved dialog layout a little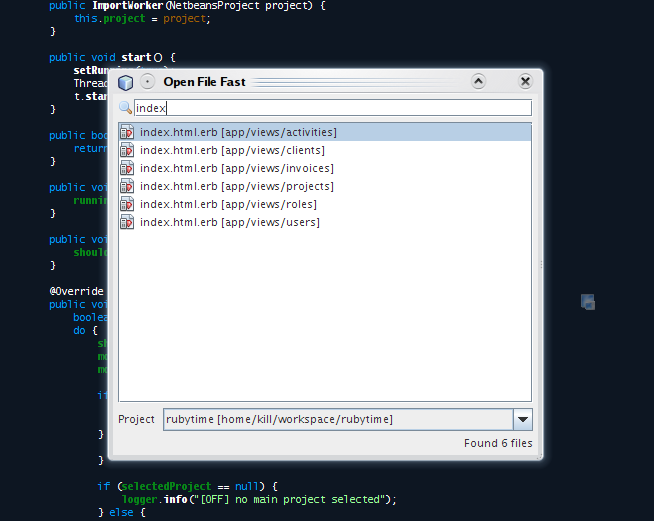 I've tested this version under Netbeans 6.5 and 6.7beta and I didn't notice any problem, however if you encounter some issue let me know.
NBM package: off-netbeans-0.9.3.nbm